Our Programs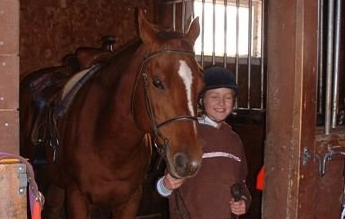 Lessons
All lessons are 60 minutes long. At first beginners will spend the first and last 15 minutes learning how to groom and tack-up the horse/pony. When the coach decides the student has learned these skills sufficiently they can then come 30 minutes early to get their horse/pony ready under reduced supervision.
Our school horses are suitable for all levels of riding, from beginner to advanced.
Prices for the Learn to Ride Program:

$750.00 for a package of twenty consecutive lessons, twice per week (10 weeks)
$400.00 for a package of ten consecutive lessons, once per week (10 weeks)
$200.00 for the Tiny Trot lesson package (9 weeks, summer only)
$45.00 for one lesson (pending availability)
NOTE: Missed lessons will not be rescheduled unless cancelled by Angela, or in the case of road and school closures due to inclement weather or Snowmageddon.
Prices, dates, terms and conditions are subject to change without notice
You can now download a PDF version of the 2021 Information Package & Registration Guide by clicking the link below:
2021 Info/Registration Guide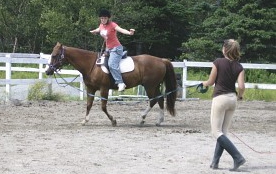 Camps - Cancelled for 2021
Equine Meadows - Updated May 1, 2021: Covid19 Pandemic Schedule, Summer 2021
Regretfully, once again this Summer (2021) Equine Meadows will not be running our annual Summer Camps. Similar to last year we have decided to run group lessons in place of camps. Due to provincial Covid19 health restrictions and social distancing guidelines, it is still not feasible to offer our popular, week-long Summer Camps with 24 students while maintaining adequate physical distancing.
We feel it is in our best interest to run low ratio group lessons to ensure we can safely operate, in accordance with provincial health and safety guidelines, while still providing the opportunity for children to learn about horses. All lessons for these programs will be scheduled between the hours of 9:00 am and 4:00 pm Monday – Friday.
Registration for both these summer programs will open on Monday May 17th, and remain open until the program fills.
To register please email angelatulkoconnell@gmail.com
Emails will be answered on a first-come, first-serve basis. (Please note that early email messages received before May 17th will not be given priority!)
We will be offering the following programs for Summer 2021
Introduction to Riding Summer Program for students aged 7 - 12
Ages: 7 - 12
Cost: $400.00
Dates: This program will start June 28 and run until September 5, 2021
This program will consist of one (1) hour-long lesson per week for 10 weeks (10 lessons total), with all lessons scheduled between 9:00 am and 4:00 pm Monday to Friday. This program will follow the P'tit Trot Introduction to Riding Levels Bronze, Silver and Gold. The student-to-instructor ratio will be 2:1. This program is a fantastic introduction to horses for riders who are in their first years of riding. Additional information about this program can be found at www.ptittrot.ca
Tiny Trot Summer Program for students aged 3 - 6
Ages: 3 - 6
Cost: $200.00
Dates: This program will start June 28 until August 29, 2021
This program is a great way to introduce your young child to horses and ponies. All lessons are 30 minutes long with a 10 minute in barn topic and a 20 minute ride on one of our school horses. This program is only offered during the 9 weeks of the summer session, with all lessons scheduled between 9:00 am and 4:00 pm Monday to Friday. All tiny trot lessons are 1 student to 1 instructor, which means space is very limited and this program tends to fill very fast. (All lessons at this level are ridden on a lead/ lunge line.)
PLEASE NOTE: Both these programs are only being offered as an alternative to our usual Summer Camps. Students participating in the Introduction to Riding and Tiny Trot Summer 2021 programs should not expect to be placed on the priority list for returning students when registration opens for the regular Fall program of lessons. While this program is similar in most ways to our regular lesson programs (pricing, time, student : instructor ratio), it is only being offered this summer due to the temporary capacity that is made available by the cancellation of our regular Summer Camps. It is important that any students registering for the Summer 2021 Introduction to Riding Program recognize that they will not qualify for the priority registration for returning students in the Fall. Students registered in this temporary program can apply for any fall program unfilled spaces that may be available after the priority registration period ends on August 30th, 2021.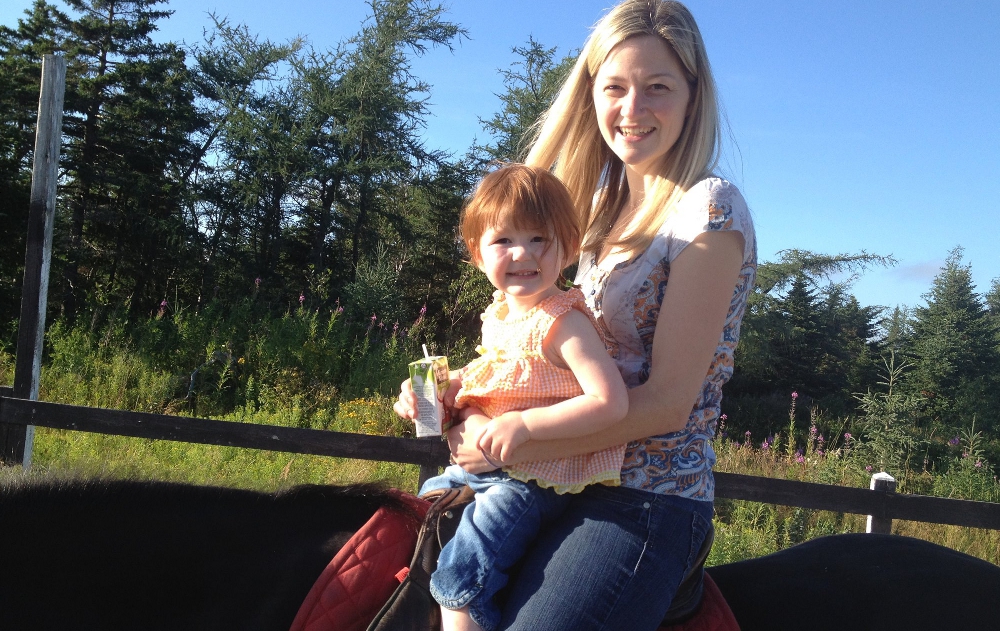 Birthday Parties
Thanks to our indoor arena, Equine Meadows can host your child's Birthday party indoors or out, rain or shine! Our facilities are available Saturday and Sunday evenings from 6-8 pm, May 1st through October 31st.
The basic cost of a Birthday party starts at $250 (plus tax) and includes the following services:

Use of the indoor arena (or outdoor, your choice) and party picnic area for 2 hours
Two horses for one hour of pony rides/lessons
One horse for one hour of "hands on" lessons for the group (grooming, tacking, feeding treats, etc.)
My Little Pony - Horse decorating with glitter, ribbons, etc. (optional)
A Scavenger Hunt with a half-hour lesson as a prize for the winner
Parties do not include food or loot bags.
Balloon decorations will be provided, and table clothes will be on the picnic tables.
Pony Party! Brochure